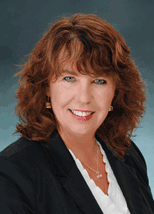 Nominated by the New Brunswick Nurses Union, Maureen Wallace was appointed to the board of directors on March 18, 2010.
 
Wallace holds a bachelor of nursing from UNB, as well as a post basic certification in critical care nursing. She has been employed at the Moncton Hospital for over 32 years and has been a discharge planning co-ordinator since 1999. An advocate for nurses across the province, she served on the New Brunswick Nurses Union's Executive Council from 1979 to 1990, before serving a four-year term as vice-president. Wallace is also the chairperson for the Pension Committee for Part-Time and Seasonal Employees of the Province of New Brunswick.

Additionally, she is a health and safety activist, having lent her experience to the hospital's back injury steering committee and occupational health and safety committee, as well as community organizations such as the Canadian Cancer Society and New Brunswick Heart and Stroke Foundation.
 
Wallace resides in Riverview where she and her husband, Bob, have raised four children. She is also the captain of a local women's hockey team.