WorkSafeNB adopts safety culture yardstick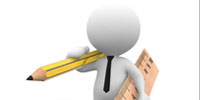 An eight-item questionnaire developed by the Institute for Work & Health (IWH) has now been adopted by WorkSafeNB. This will be used as a benchmark tool to measure occupational health and safety culture among employers in New Brunswick.

More.




New Brunswick worker injured in bear attack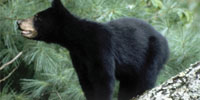 A bear attack that put a forestry worker in hospital last month has WorkSafeNB officials reminding employers to review their safety plans.

More.






Stay safe during this year's potato harvest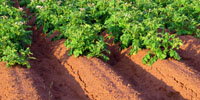 Shorter days and crisp autumn air can only mean one thing – the annual potato harvest on New Brunswick farms will soon be underway.

More.





Ask Us
Q: Is there any part in the legislation that allows a trained rescuer to work outside the regulations of normal operating practices for a crane in an emergency situation? In the event of an emergency, I want to be able to use a crane to lift an injured worker, in an approved lifting stretcher, from a confined space. The crane operation will be done by a trained operator and overseen by the rescuer.


A: First, it should be noted that working outside the regulatory environment is not allowed unless a deviation from the regulations is granted. Subsection 3(3) of the Occupational Health and Safety Act allows the chief compliance officer to grant deviations from the regulations if the proposed alternative provides protection to workers that is equal to or better than what the regulations requires. More






Thanks to all new and current subscribers for reading E-News. And please remember, if you have an idea for a story or a question for Ask Us, contact editor@ws-ts.nb.ca.

About E-News
WorkSafeNB E-News is a monthly publication designed to bridge the gap between WorkSafeNB's website and CONTACT, our print-edition newsletter, which is published twice a year.

WorkSafeNB E-News provides you with timely access to the kind of health and safety news you need to protect your workers, your co-workers and yourself.
DID YOU KNOW ?
New Brunswick's black bear population has risen substantially over the past decade, according to the Department of Natural Resources — to about 17,000 from 13,000, around 10 to 15 years ago.



JHSC WORKSHOPS
September 24-26, 2013
Saint John (E), Moncton (F)

October 1-3
Moncton (E)*

October 8-10
Fredericton (E)

October 22-24
Grand Falls (E), Bathurst (E), Quispamsis (E), Moncton (E)

October 29-31
Woodstock (E), Saint John (E), Moncton (E)
OCCUPATIONAL HEALTH AND SAFETY EDUCATIONAL PROGRAM FOR MANAGERS AND SUPERVISORS
October 1-2, 2013

Edmundston (F)
October 9-10, 2013

Baresford (F)*
November 21-22, 2013

Saint John (E)*
November 26-27, 2013

Moncton (E)*, Woodstock(E)
View or register for upcoming workshops


E indicates workshops given in English
F indicates workshops given in French
* indicates workshop is currently full


EVENTS