Students are more vulnerable to workplace injuries

---
When school is out, thousands of New Brunswick youth will be starting summer jobs.
For many, it will be a milestone: their first introduction to the world of work, their first boss and their first paycheque. It should be a positive experience, but sadly, for some it might not.
Last year, 1,080 young New Brunswickers, between the ages of 15 and 24, were injured on the job. Of those, 548 sustained injuries serious enough to lose time from work.
"Young people can make great employees, but they are especially vulnerable to workplace injuries," said Gerard Adams, president and CEO of WorkSafeNB. "They often find themselves in new environments and may lack the confidence to speak up if they encounter a dangerous situation."
All employees – including summer students – have three fundamental rights:
The right to know job hazards and to receive a health and safety orientation and job-specific safety training
The right to participate in health and safety activities
The right to refuse unsafe work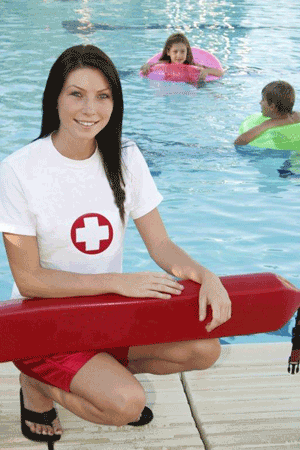 When starting a new job, young workers should consider:
Will I get health and safety orientation and job-specific safety training?
Who is supervising me to make sure I'm doing my job safely?
Will I be told how to use equipment and machines properly? Are there guards on the equipment to protect me?
Will I know what to do if there is an emergency?
Have I been informed of all the job hazards and how to protect myself from them?
Am I working with any hazardous materials or chemicals? If so, have I received the proper training to handle the products safely?
Do I have to wear safety gear, such as gloves, a hard hat or goggles?
Is there a risk I could slip, trip, fall or lift objects that are heavy? If so, how can I reduce this risk?
Will I be working from heights? Is fall protection equipment and/or a safe ladder provided?
Who do I talk to about safety concerns, unsafe working conditions or workplace injuries?
Employers must:
Provide a safe and healthy workplace.
Provide a health and safety orientation and train employees on potential hazards in the workplace.
Ensure protective equipment is available and being used.
Correct unsafe actions and conditions.
Report all incidents.
Parents can:
Remind their son or daughter they have rights as a young worker.
Ask questions about the types of tasks their children are doing at work, how much supervision is provided, how much training they've received.
Ask how they feel while they are at work and whether they have confidence in their abilities while on the job.
Ensure their child has the proper personal protective equipment required for their job, it is maintained in good condition and they are wearing it each time they go to work.
"If your child is starting a summer job, talk to them about workplace safety," Adams said. "Don't assume they have all the information they need to stay safe. By helping your child recognize the importance of safety as they embark on their first job, you can help them stay safe their entire working lives."
Overall, New Brunswick is becoming a safer place to work. The rate of workplace injuries has dropped by 10% since 2010.
"But there is no acceptable number of workplace injuries," Adams said. "One is too many."
For more information, call Jessica Brodie, WorkSafeNB's youth programs co-ordinator, at 1 800 222-9775.
Resources:
No Mercy: Tips for students, including a checklist of questions
New Workers' Guide: Important facts to take to work
Is Your Child Safe at Work?: Points to open the discussion with your child
Who's the Boss?: Employer and employee responsibilities under the Occupational Health and Safety Act of New Brunswick
Right to Refuse: Steps to take when refusing dangerous work
New Employee Checklist: Questions employees should consider before their first day of work
CCOHS Young/New Workers Portal: Videos, podcasts and webinars for young workers, parents, employers and teachers