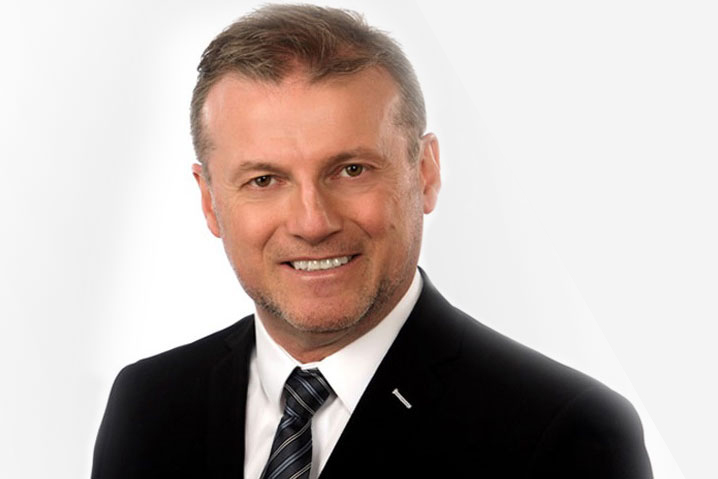 Chief Financial Officer
Perry Cheeks joined WorkSafeNB on May 6, 2019, bringing 27 years of financial leadership experience to our executive team. As CFO, Perry is responsible for ensuring the fiscal responsibility and sustainability of WorkSafeNB and oversees our accounting services, fiscal and economic planning, treasury, and purchasing teams.
Joining us from the New Brunswick Power Corporation, Perry was the director of Business Services, Nuclear Division. As a member of the senior management team, Perry was influential in improving the organization's performance, including posting its best safety and production results in over a decade as well as embedding financial accountability in all departments. Throughout his 19 years of experience with NB Power Corporation, Perry held various management roles in both finance and HR. Perry recently served as a lead on nuclear division innovation endeavours and was appointed to the position of executive sponsor of the Canadian Nuclear Industry cybersecurity working group.
A bachelor of commerce from Mount Allison University with an accounting major, a certificate in advanced accounting from the University of New Brunswick, as well as the professional accounting designation of CPA, CMA, round out Perry's financial education. Perry began his post-secondary education by earning a diploma of civil engineering at the Cabot Institute of Technology in Newfoundland.
Perry has called Hampton home for the past 27 years where he and his wife Sherilyn raised their three children. Throughout those years, Perry was very active in coaching basketball, hockey and speed skating.
His passion for making good teams great, coupled with his wealth of experience and knowledge of leadership, operational, and financial strategy will help continue the transformative growth at WorkSafeNB as we build the workers' compensation system of the future.