WorkSafeNB Partners with Service Canadaís Centres for Youth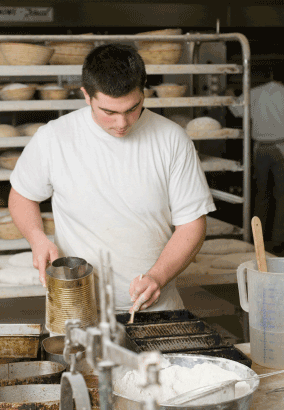 Service Canada Centres for Youth (SCCY) offer a number of services specially designed to help students find a job, including detailed job postings in a variety of fields, as well as providing many links to employers, useful information on workplace health and safety and other government programs and services.

Over 300 SCCYs across Canada are open from May to August each year to help students with their career-related needs, and to enable employers to promote job opportunities.

Every year, thousands of Canadian students take on summer jobs. Sadly, some of those youth may be injured or killed in workplace accidents. To help ensure this doesnít happen, Youth Services Officers (YSOs), working out of the SCCYs, raise awareness of workplace health and safety issues with youth and employers.

Whether through classroom presentations, community kiosks or employer visits during North American Occupational Safety and Health (NAOSH) Week, YSOs are out and about in their communities, talking about workplace health and safety and encouraging people to think about how they can create a safer workplace. The YSOsí message is simple: know your rights and obligations, and take the necessary precautions to make sure that everyone is safe on the job. YSOs are youth too. They realize the importance of making young people aware that there are dangers, even in jobs that seem relatively danger-free.

Thanks to a partnership with WorkSafeNB,YSOs offer helpful and up-to-date information to youth about what they can do to ensure they donít get injured on the job.

For more information about SCCYs, visit www.servicecanada.gc.ca near you, or call 1 800 O-Canada.