WorkSafeNB launches youth video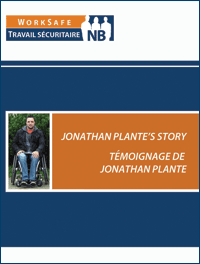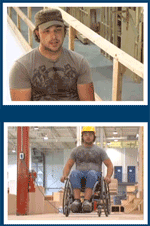 WorkSafeNB is pleased to announce the launch of a new youth video, Jonathan Plante's Story.

In 2007, Jonathan was working at a construction site in his native Quebec when he fell three storeys and fractured his spine, leaving him wheelchair-bound. The DVD chronicles the events leading up to his injury, and documents the triumphs and challenges he faced in the aftermath.

Jessica MacDonald, youth programs co-ordinator, said the video will serve as a powerful reminder to students who might be starting a new job.

"It's a very moving story and it really demonstrates how workplace accidents can happen in the blink of an eye when safety procedures are ignored. It shows students not only how such an injury could affect them, but also the effect that it has on others around them."

Students from the northeast and southeast corners of the province will recognize Jonathan from the 2010 Lost Youth Tour. He kicked off the tour by sharing his story with 11 Francophone high schools and community colleges, reaching 2,800 students in those regions.

Special thanks to the Commission de la santé et de la sécurité du travail for permission to use the video.

To view Jonathan Plante's Story, click here.