Video contest offers cash for students and schools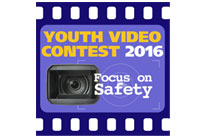 High school students: Start recording! WorkSafeNB, in co-operation with the Canadian Centre for Occupational Health and Safety, is hosting the It's Your Job student video contest. The contest challenges high school students to create a two-minute, original video that illustrates the importance of working safely. Prizes include cash for both students and their high schools. Contest ends April 10, 2015. more

Have your say… Submit suggestions for the 2015 H&S Conference!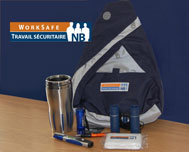 WorkSafeNB's 2015 Health and Safety Conference will be held in Fredericton from October 7-9, and we're looking for ideas for workshop topics and speakers. The names of those who send suggestions will be entered into a draw for a WorkSafeNB prize package. Submissions must be received by Friday, February 13, to be eligible for the draw. The winner will be announced in the March edition of E-News. Follow the link to submit your suggestions.
WorkSafeNB's top tips for surviving a cold snap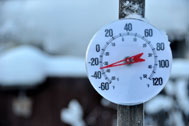 Dipping temperatures can mean frostbite, hypothermia, fatigue, trips and falls. Fortunately, workers who are properly protected and take reasonable precautions can function efficiently and safely in cold environments. WorkSafeNB can help with top tips for surviving the cold.









Conference evaluation survey, E-News prize winners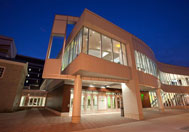 Congratulations to Dana Young from Saint John Energy, whose name was drawn in the 2014 Health and Safety Conference evaluation survey draw. Dana has won free registration and accommodations for the 2015 Health and Safety Conference taking place in Fredericton from October 7-9. Thanks to everyone who took the time to provide responses. Your feedback helps to ensure our conference continues to provide safety topics that are relevant to today's workforces.

Congratulations also to Mario Blanchette, whose name was drawn in the Contact fall newsletter contest. Mario will also receive free registration and accommodations for the 2015 Health and Safety Conference. Thanks to everyone for participating.







Ask Us – Questions from our readers
Q: Which WorkSafeNB decisions can a person appeal?

A: Any decision made by an employee of WorkSafeNB can be appealed to the Appeals Tribunal.



More





Thanks to all new and current subscribers for reading E-News. And please remember, if you have an idea for a story or a

question for Ask Us, contact

editor@

ws-ts.nb.ca

.






About E-News
WorkSafeNB E-News provides you with timely access to the kind of health and safety news you need to protect your workers, your co-workers and yourself.
DID YOU KNOW ?
You can make an anonymous tip about a workplace health and safety concern to WorkSafeNB at any time. Call WorkSafeNB at 1 800 222-9775.

During office hours, you will be forwarded to a health and safety officer in your region. During non-office hours you may leave a message with an operator. If there is an immediate concern, the operator will take action as necessary.

WorkSafeNB depends on the eyes and ears of the general public to ensure the health and safety of all New Brunswick workers. If you have any questions about privacy or anonymity, please call 1 800 222-9775.



JHSC WORKSHOPS
February 24-26, 2015
Saint John (E)

March 10-12, 2015
Florenceville (E)

March 17-19, 2015
Fredericton (E)

OCCUPATIONAL HEALTH AND SAFETY EDUCATIONAL PROGRAM FOR MANAGERS AND SUPERVISORS
February 11-12, 2015
Saint John (E)

February 25-26, 2015
Woodstock (E)

HEALTH AND SAFETY FOR SUPERVISORS IN NURSING HOMES
May 27-28, 2015
Saint-Basile (F)

View or register for upcoming workshops



E indicates workshops given in English
F indicates workshops given in French
EVENTS