Ensuring we provide services and benefits that are fair, accessible, transparent and fiscally responsible.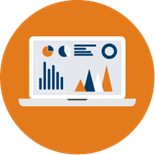 As stewards of New Brunswick's workers' compensation system, WorkSafeNB is accountable to our stakeholders to ensure that workers have the funds and services needed to support them if they are injured at work. To guarantee those funds and services are always available, we collect assessments from employers, but we also must ensure they pay fair rates that enable them to keep contributing to our provincial economy. This delicate balance must be maintained – without it there is no workers' compensation system.
To safeguard the system, WorkSafeNB continuously looks to find efficiencies and make improvements by reviewing our policies, internal practices, and governance framework, and working with government to pursue legislative changes required to ensure system sustainability.

Under the Workers' Compensation Act, WorkSafeNB met its legislative funding target of 100%. WorkSafeNB, however, has set its own funding goal in policy of 115-125%, a measurement we did not meet, but made improvement toward, in 2019. It is important to note that the 2019 assessment rate is set in 2018 and based on the claiming trends and financial health of WorkSafeNB at that time.
Setting our assessment rate requires striking the right balance between fair compensation benefits for injured workers, and fair assessment rates for employers. It means ensuring that the rates provide for current and future claims costs, as well as for the costs of administering the legislation.
The legislative amendments enacted in December 2018 and subsequent amendments in 2019 have positively impacted our operational results, and we believe will help us meet our targets of system sustainability in the coming years.

New Brunswick's Workers' Compensation Act requires that sufficient funds be available in WorkSafeNB's Accident Fund to provide for future benefits for injured workers. The Act requires a minimum funding level of 100% to be maintained, with any shortfall recovered within 15 years.
Legislative changes, stronger employer payrolls than forecasted, fewer claims and costs than forecasted, strong financial markets and investment returns, and lower than budgeted administrative expenses helped us recover from a deficit in 2018 to a surplus in 2019, improving our funding position from 85% funded at the end of 2018 to 105% at December 31, 2019.
Investment Performance
WorkSafeNB's investment portfolio must be customized to reflect its purpose, time horizon, liquidity requirements, legal constraints, and its stakeholders' risk tolerance.
The primary investment risk is that the investment fund's assets, together with the future income thereon, will be insufficient to pay the liabilities. WorkSafeNB collects assessments to cover the entire present and future expected costs of injuries incurred each year. The assessments collected are invested to produce an expected long-term average real return of 3.75%. This real return is the expected return in excess of inflation, as measured by the increase in the CPI.

Continuing with the robust performance over the last decade, the Accident Fund has continued to perform strongly, and in 2019 returned 11.76% after inflation, or 14.01%. The Accident Fund continues to exceed the long-term objectives.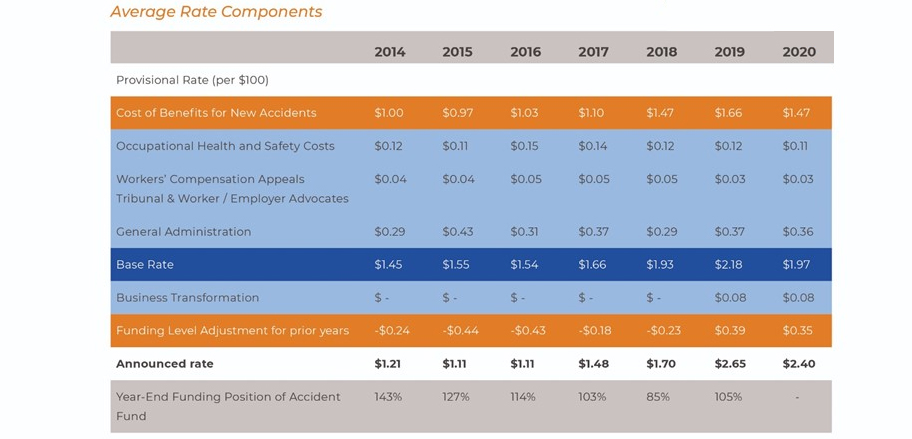 In the fall of 2018, WorkSafeNB announced that the provisional average assessment rate for 2019 would be set at $2.92, per $100 of payroll. The high assessment rate was being driven by the increasing costs of workers' compensation claims, which had doubled from $203 million in 2014, to, at the time, a projected $400 million in 2018. During this period, future liabilities (the funds required to pay for all future claim costs) increased by $626 million.
However, legislative amendments, announced in December 2018 in Bill 26, had an immediate impact on the rates that employers pay and the 2019 average assessment rate, announced as $2.92 per $100 of payroll, was immediately reduced to $2.65. WorkSafeNB's actuaries reviewed the impact of the new legislation and, in accordance with policy, determined that a $94 million reduction in liabilities could be realized immediately, resulting in the new, lower rate for 2019.
In late 2019, with fewer injury claims and a declining cost in new claims, WorkSafeNB announced a 9.4% reduction in the 2020 provisional average assessment rate. The rate is set at $2.40 per $100 of payroll. The reduction in claim costs can largely be attributed to continued improvements from the legislative changes stemming fromm recommendations from the Auditor General and the Task Force on WorkSafeNB.
Supporting our Key Strategic Measures
Long-Term Fiscal Strategy – Updating our Funding Goal
The legislation is clear that WorkSafeNB must maintain a 100% funded position. However, in recognition of the potential magnitude of the fluctuations in the market value of the fund, it is prudent to establish a funding goal in excess of the full funding of claim costs. As a result, for many years WorkSafeNB had set the funding goal at 110% of assets over liabilities. The extra 10% was meant to provide a cushion for stock market variations that cause investment fund fluctuations.
WorkSafeNB's funding policy was updated in October 2019, targeting a new funding goal of between 115% and 125%, a recommendation put forward by the task force. When the funding level falls below 115%, a surcharge is included in the assessments levied upon employers to return to 115% funding level. The surcharge is the difference between cumulative financial results and the 115% funding level, amortized over a period not greater than 10 years. When the funding level exceeds 125%, a credit will be issued to employers.
The credit is the difference between cumulative financial results and the 125% funding level, amortized over a period not greater than 10 years.
Enterprise Risk Management Framework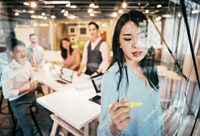 In 2019, we also formed an enterprise risk management department to identify and mitigate those risks that may challenge our ability to achieve our business objectives.
Reporting to the chief financial officer, this department helps ensure adequate resources and expertise are available to support business continuity and business resumption planning.
Ensuring Best Practices in Governance
WorkSafeNB's board of directors is committed to demonstrating transparency, accountability and responsiveness to our stakeholders through disciplined governance practices as we serve the stakeholders of WorkSafeNB. In the spring of 2018, New Brunswick's Auditor General released the results of an audit focused on WorkSafeNB's governance model.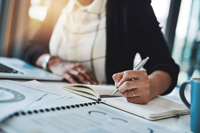 We accepted all the audit recommendations and began to implement them immediately. Some were fulfilled in 2018 while several others were applied in 2019. Any recommendations not yet addressed are underway and scheduled to be implemented in 2020.
We believe these practices will contribute to a highly competent and efficient board that will serve the best interests of our stakeholders.
Reducing Red Tape
In 2019, we continued to work co-operatively to promote greater alignment of the Occupational Health and Safety (OHS) Act and the Workers' Compensation (WC) Act among the Atlantic Provinces. These initiatives will lead to a red tape reduction by diminishing rules and paperwork faced by small and medium-sized businesses operating in multiple provinces.
We also worked with the Department of Postsecondary Education Training and Labour (PETL) to review the Workplace Health, Safety and Compensation Commission and Workers' Compensation Appeals Tribunal Act. This review will result in proposed legislative changes for 2020. In 2020, we will resume the legislative review by working with PETL to examine the WC Act to recommend changes and modernize the language. Parts of the Act are more than 100 years old, and while the historic compromise of protecting employers from a lawsuit while providing compensation to injured workers remains intact, almost everything else about the workers' compensation system has evolved, including the nature and severity of injuries, the type of work conducted, and health and safety measures. To reflect this evolution of workers' compensation, we anticipate that this review of the WC Act will result in additional legislative amendments. We welcomed the amendment in Bill 27, enacted this year in June, that ensures a review of workers' compensation legislation and corresponding regulations every five years, as well as regular value-formoney audits by the Auditor General.
Online Reporting of Fraud and Abuse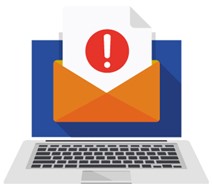 In our efforts to protect the integrity of our workers' compensation system we continuously look to find efficiencies and cost savings. Fraud committed against the workers' compensation system is harmful to the organization and, by extension, to New Brunswick workers and employers. WorkSafeNB is committed to deterring and detecting fraudulent and abusive claims.

Fraud happens when someone gains, or has the potential to gain, something they are not entitled to through deliberate dishonest conduct. Bothworkers and employers may take part in this behaviour. Examples include lying about or exaggerating an injury, working while receiving compensation benefits, intentionally failing to register a company with us, understating or falsifying payroll, or failing to report a workplace accident when a worker is injured and entitled to  compensation.

In 2019, we made it easier for stakeholders to report suspected fraud and abuse activity by developing an online submission form and dedicating a specific email address for reporting. Reporting can remain anonymous and in addition to the online process, suspicious activity can still be reported by calling our toll-free number or by fax or regular mail.

Ensuring Fair Claim Decisions
To protect the integrity of our system, workers' compensation must be paid only to those workers injured or who became ill as a result of work. We take great care in accepting and reviewing claims. A claimant or interested party that disagrees with a WorkSafeNB claim decision has the right to appeal that decision to the Workers' Compensation Appeals Tribunal (WCAT). Since legislation was enacted that returned policy deference to WorkSafeNB's board of directors and an increased presence at WCAT hearings beginning in 2017, the number of WCAT appeals being overturned has steadily decreased. In 2019 less than 2% of WorkSafeNB decisions* were appealed and less than 1% of our decisions were overturned.
*Multiple decisions per accepted claim
Hearing Loss Costs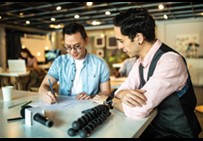 The number of hearing-loss claims in New Brunswick has risen dramatically in the past decade and have substantially contributed to the increase in WorkSafeNB's cost of claims and our liabilities. Responding to the new legislation that clarified the intent of the workers' compensation system and returned policy deference to our board of directors, our staff initiated significant policy revisions. These updated policies will enable a better balanced system, with a clear focus on supporting injuries that are work-related, including occupational hearing loss.
In September 2018, our board of directors approved a new release of Policy 21-112 Occupational Hearing Loss and amended three other policies to align with those changes (including Policy 21-106 which outlines requirements for accident reporting and application for benefits). These policy changes, combined with improved claims management processes have led to claim patterns that are more in line with those observed in other provinces, and a significant cost reduction including more than a $108 million decrease in liabilities in 2019.
Perry Cheeks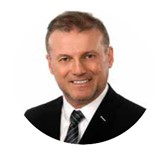 In May 2019, WorkSafeNB was pleased to welcome Perry Cheeks to our team as chief financial officer to oversee our accounting services, fiscal and economic planning, treasury and purchasing teams.
With more than 27 years of strategic experience, Perry's knowledge and financial expertise will help ensure our fiscal responsibility and accountability to you, our stakeholders.
Benefits Costs and Revenue
The chart below demonstrates the fluctuations in costs versus revenue in the last decade. While revenue outpaced costs from 2010-2014 by $396 million, in 2015 our costs quickly outmatched both the revenue from premiums as well as our investment revenue, leading us to have expenses exceed income by $633 million by year-end 2018. In 2019, we saw a shift and, for the first time since 2014, our revenue has once again exceeded expenses.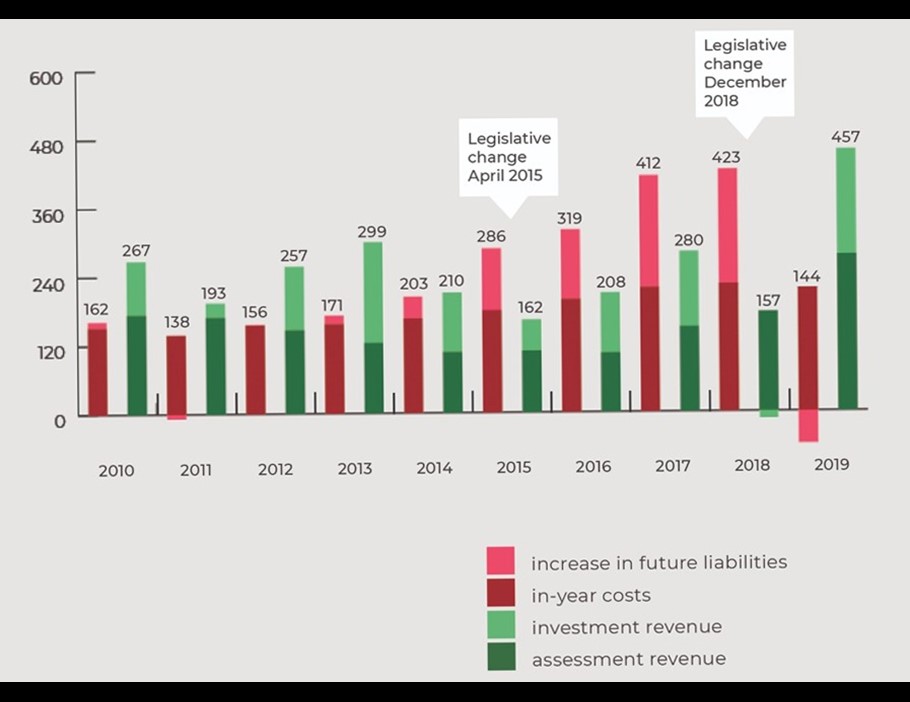 Consolidated Financial Statements
Please note that the information presented only provides an overview and is not complete without the accompanying notes that can be found in the 2019 financial report document.