Speaker warns about the hazards of combustible dust
August 11, 2015
In 2012, two men were killed and 19 injured, some with severe burns, when an explosion tore through a wood mill in Burns Lake, B.C.
Two months later, an explosion at a sawmill in Prince George, B.C., killed two men and injured 22.
Last year, 75 people were killed and 185 injured when a General Motors parts factory in China exploded.
The common culprit? Dust.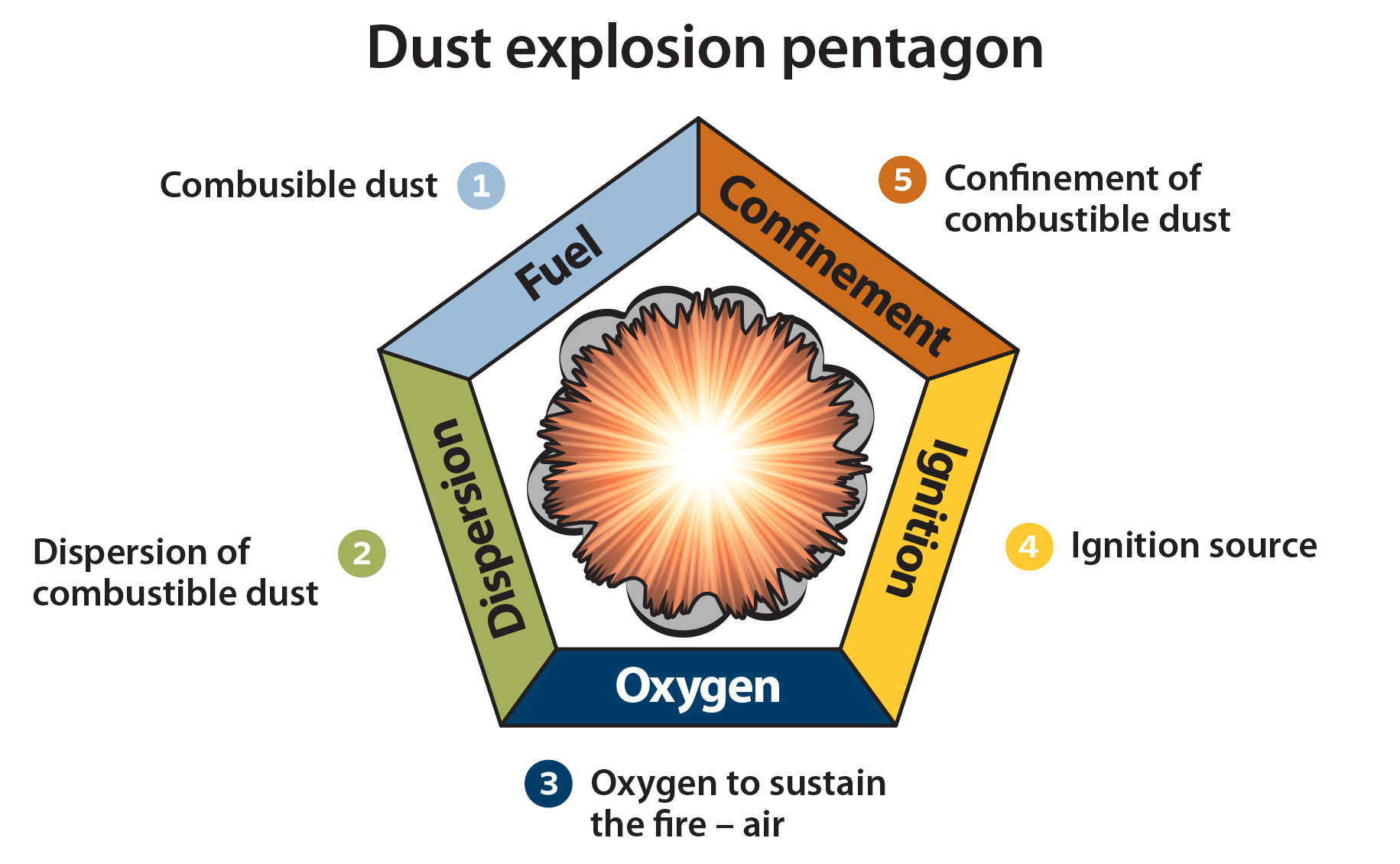 Tiny metal or wood particles are byproducts of the manufacturing process, and a cloud of them requires only a spark to explode. All it takes is about three millimetres of dust – or the thickness of a dime – to create conditions ripe for disaster.
"We tell people to take a handful of your dust in the palm of your hand, blow on it and if it suspends in the air, that's combustible dust," said John Bachynski, a Halifax-based engineer with more than 30 years experience.
 "It doesn't matter the size of the shop. You can create enough dust in a wood shop or a small manufacturing plant to create a fire bomb or catastrophic explosion."
Bachynski is one of several guest speakers at WorkSafeNB's Health and Safety Conference, which will run Oct. 7-9 at the Fredericton Convention Centre. The conference – the largest of its kind in New Brunswick ‒ will feature 31 sessions and workshops and a trade show with the latest in health and safety products and practices.
Bachynski advises industrial workplaces to manage dust.
For an explosion to occur, only five ingredients are needed: enough dust, an ignition source, a disturbance to put the dust particles in the air, confinement of the dust (like a building) and oxygen. Removing just one will eliminate the risk.
"And the only thing you can control is the amount of dust," he said. "That's the only protection against an explosion."
It doesn't even take a lot of dust. He tells the story of an Oregon worker, who was standing on an elevated work platform to change a fluorescent light bulb hanging from the ceiling. When he went to twist the bulb, it broke off in the socket, causing him to accidentally hit the bulb's dust-coated cover. The dust became suspended in the air and the electrical socket provided an ignition.
"It went into a fireball," Bachynski said. "When he became engulfed in fire, he hit the joystick on the platform, which banged the lift into the wall that had more dust on it."
The man died from his injuries.
"If you have more than a handful of dust in your factory, you have enough dust to kill somebody," he said. "It comes down to housekeeping. The only defence is to remove the fuel."