We have been closely monitoring the COVID-19 outbreak. The well-being of our event attendees remains our primary concern.

Currently, we are exercising caution and taking advice from the relevant authorities. As a result, we will be postponing or cancelling select events.
---

Join us for our virtual Annual General Meeting (AGM)
When: August 17, 2022 | 2:00 - 3:30 p.m. - Where: Virtual through Zoom
---

Join us on May 10-12, 2023, at the Fredericton Convention Centre for our Health and Safety Conference, we would love to see you there! 
---

We encourage all New Brunswickers to take a moment on April 28th to remember those lives that were needlessly lost.  
Every year, New Brunswickers are injured at their workplace, some of them fatally.
In 1984, the Canadian Labour Congress established April 28 as a day for workers and employers to remember those workers who have died and been injured, and to reinforce their commitment to workplace health and safety. April 28, known as the Day of Mourning, is observed across Canada and recognized in more than 100 countries worldwide.
Your leadership and commitment to safety are vital to ensure every New Brunswicker safely returns to their family each and every day.  We thank you for your continued commitment to improving workplace health and safety and protecting our loved ones.
Questions? Email WorkSafeNB's communications department.  
---

Safety and Health Week (formerly NAOSH Week), the ideal time for workplaces to re-evaluate their safety programs, educate on the importance of health and safety, and promote healthy lifestyles at home and at work.
The Coronavirus (COVID-19) pandemic has impacted us all and changed the way we do things. Safety and Health Week can still be celebrated in many ways that don't involve large gatherings or person-to-person-contact. Why not try holding a virtual event this year? Share how you'll do it, and you can help inspire others as they plan their activities.
---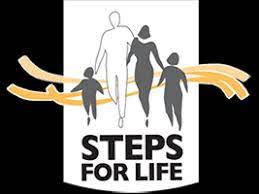 Steps for Life is a fundraising walk in support of Threads of Life, a charity providing support to families affected by workplace tragedy. Join us as we step forward to raise awareness about the importance of workplace health and safety. To learn more about this walk, visit Steps for Life. 
---

The Atlantic Family Forum offers those who have experienced a workplace tragedy the opportunity to come together in a community of support to better understand their situation and learn new and healthy ways of coping. Threads of Life family forums will be held in person this year.
When: May 27 - 28, 2022
Where: Oak Island Resort, Oak Island, NS
Check out the Forum. 
---

Established in 1988, Disability Awareness Week (DAW) was inspired by Rick Hansen's Man in Motion World Tour. DAW aims to raise public awareness about accessibility and inclusion for people with disabilities.
Due to the current circumstance of COVID-19, the NB Disability Awareness Week activities coordinated by the Premier's Council on Disabilities and Neil Squire will be postponed.

* More information to follow as it becomes available.
Disability Awareness Week activities are co-ordinated at the provincial level by the Premier's Council on the Status of Disabled Persons.
View or register for Workshops and e-Courses