Fall housekeeping tips for the workplace
October 11, 2016
It's that time of year again when homeowners often give their homes a thorough cleaning before winter sets in.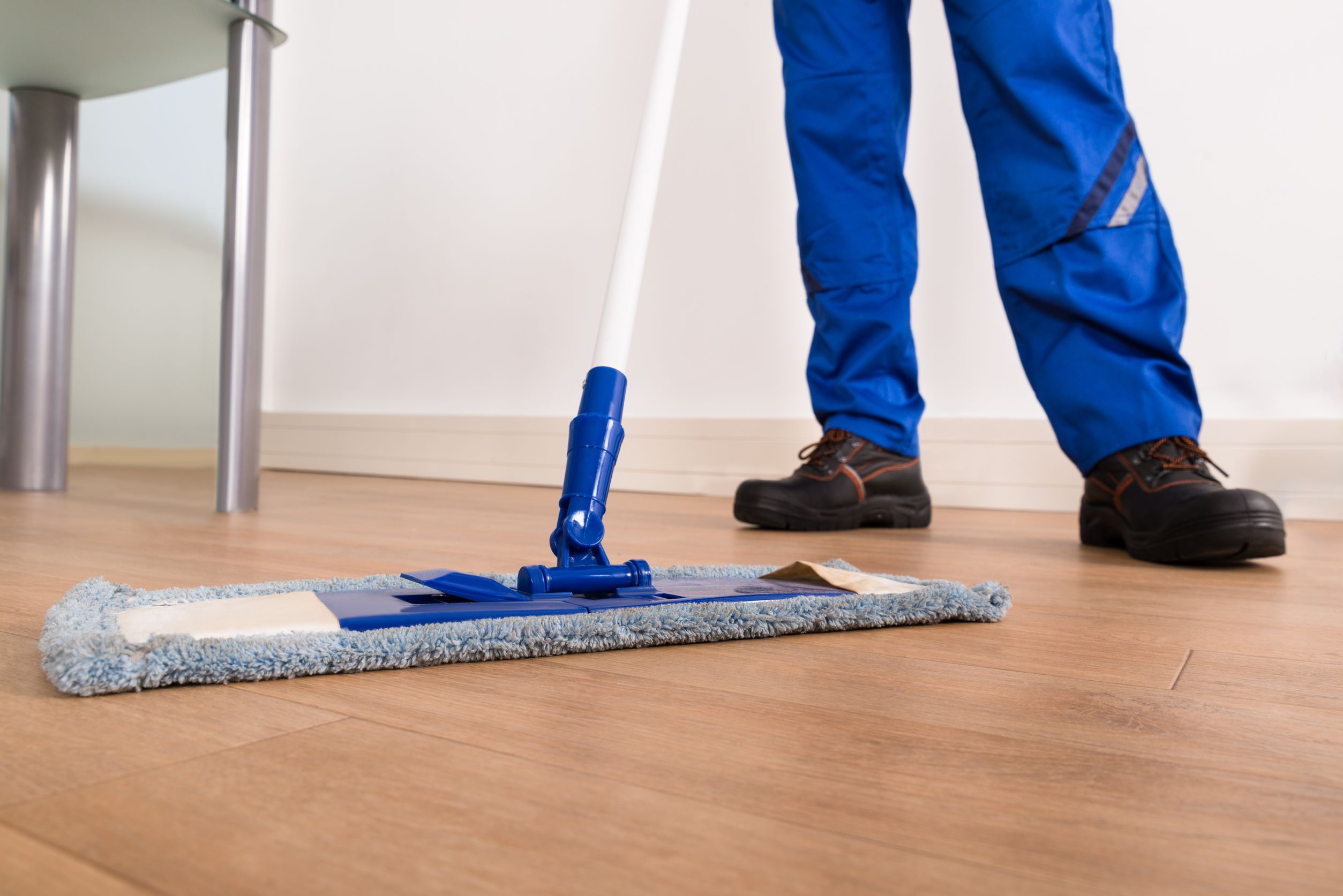 The same should be done at the workplace.
A clean workplace isn't just an organized workplace. It's also a safe and healthy one. Housekeeping in the workplace can eliminate hazards that could cause injuries.
Here are some tips for workplace housekeeping:
Prevent slips, trips and falls: Falls were the leading cause of time-lost injuries in New Brunswick in the last five years. In Canada, more than 42,000 workers get injured annually due to falls. New Brunswick's Occupational Health and Safety Act requires employers to ensure the workplace is kept clean and sanitary, and in a good state of repair to keep employees healthy and safe. To prevent slips, trips and falls:
Clean all spills immediately.
Mark spills and wet areas.
Mop or sweep debris from floors.
Keep walkways free of obstacles.
Secure (tack and tape, for example) mats, rugs and carpets that do not lie flat.
Always close file cabinet or storage drawers.
Cover cables that cross walkways.
Keep working areas and walkways well lit.
Replace used light bulbs and faulty switches.
Eliminate fire hazards: Store flammable, combustible, toxic and other hazardous materials in approved containers in designated areas appropriate for the different hazards that they pose. Storage of materials should meet all requirements specified in the fire codes.
Control dust: Dust exposure can cause respiratory problems. It can also be a safety concern. All it takes is about three millimetres of wood or metal dust – or the thickness of a dime – to create explosive conditions. Combustible dust caused explosions in two British Columbia mills in 2012, killing four workers and injuring more than 40.
Prevent falling objects: Falling objects caused more than 1,700 New Brunswick workers to lose time in the last five years. Stack cartons and drums on a firm foundation and cross tie them, where necessary, to reduce the chance of them falling.
Clear clutter: Stop clutter on your desk. When sitting at a computer workstation, keep materials within easy and convenient reach to avoid ergonomic issues.
Fall is a good time to remind ourselves about workplace housekeeping, but it should not be a one-time initiative. Workplace housekeeping should be done regularly, and include walkabouts to note any hazards.  Integrating housekeeping into jobs can help ensure this is done.
Resources:
Workplace Housekeeping – Basic Guide
Checklist for Workplace Housekeeping
Prevention of Slips, Trips and Falls