News Release

Douglas Jones appointed new president and CEO of WorkSafeNB
March 9, 2018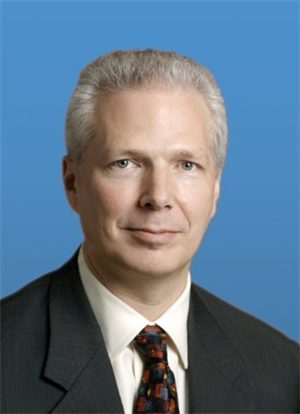 SAINT JOHN, N.B.– On behalf of WorkSafeNB's board of directors, Dorine Pirie, chairperson, is pleased to announce that Douglas Jones has been appointed the new president and chief executive officer of WorkSafeNB.
"We look forward to Mr. Jones joining WorkSafeNB at such a pivotal point in our 100-year history. His vision, leadership and expertise will guide us as we build on our strengths and successes during this transformative period and our continued commitment to better serve New Brunswickers," Pirie said. "His previous experience demonstrates his ability to lead teams and work collaboratively with diverse groups of stakeholders, skills we believe are vital for the CEO position."
Jones has more than 20 years of leadership experience in both the public and private sectors, most recently serving as Deputy City Manager for the City of Edmonton. Previously, he was a senior vice-president with Canada Post and held a number of progressively senior executive roles with Lafarge North America in both Canada and the United States.
A native of Nova Scotia, Jones earned his Bachelor of Science at Acadia University and his Master of Business Administration at Niagara University. He is also a certified member of the Institute of Corporate Directors. He looks forward to returning to the Maritimes, where he first began his career.
Under the Workplace Health, Safety and Compensation Commission Act and Workers' Compensation Appeals Tribunal Act, WorkSafeNB's board of directors appoints the president and CEO, with the approval of the Lieutenant-Governor in Council. Jones appointment came following a thorough and extensive executive search process.
"The health and safety of New Brunswickers is of utmost importance to your government," said Gilles LePage, Labour, Employment and Population Growth Minister. "Mr. Jones brings the necessary experience and expertise to his new role, and we look forward to working with him."
Jones will begin his five-year term on March 26, 2018. He succeeds Gerard Adams, who served as president and chief executive officer from 2012 to 2016. The position of president and CEO of WorkSafeNB has been vacant and covered on an acting basis since October 31, 2016 by Tim Petersen, WorkSafeNB's vice-president of Corporate Services.
"I'd like to thank Tim for his dedication and contribution during his time as acting president and chief executive officer as we welcome Mr. Jones into his new role," Pirie said. "Tim demonstrated grace and leadership during what has been a challenging time for WorkSafeNB."