Injured worker profile: Laurie Hutchings
October 17, 2018
In 2017, WorkSafeNB's Rehabilitation Centre (WRC) treated 531 injured workers who were living with their injuries for an average of 592 days before being admitted to the program. In virtually all of these cases, the treatments injured workers underwent in their hometowns or regions were not successful in helping them return to work. In these complex cases, a different approach is needed. The WRC's approach is aimed at addressing both the physical and the mental aspects of their injury through a multi-disciplinary team approach.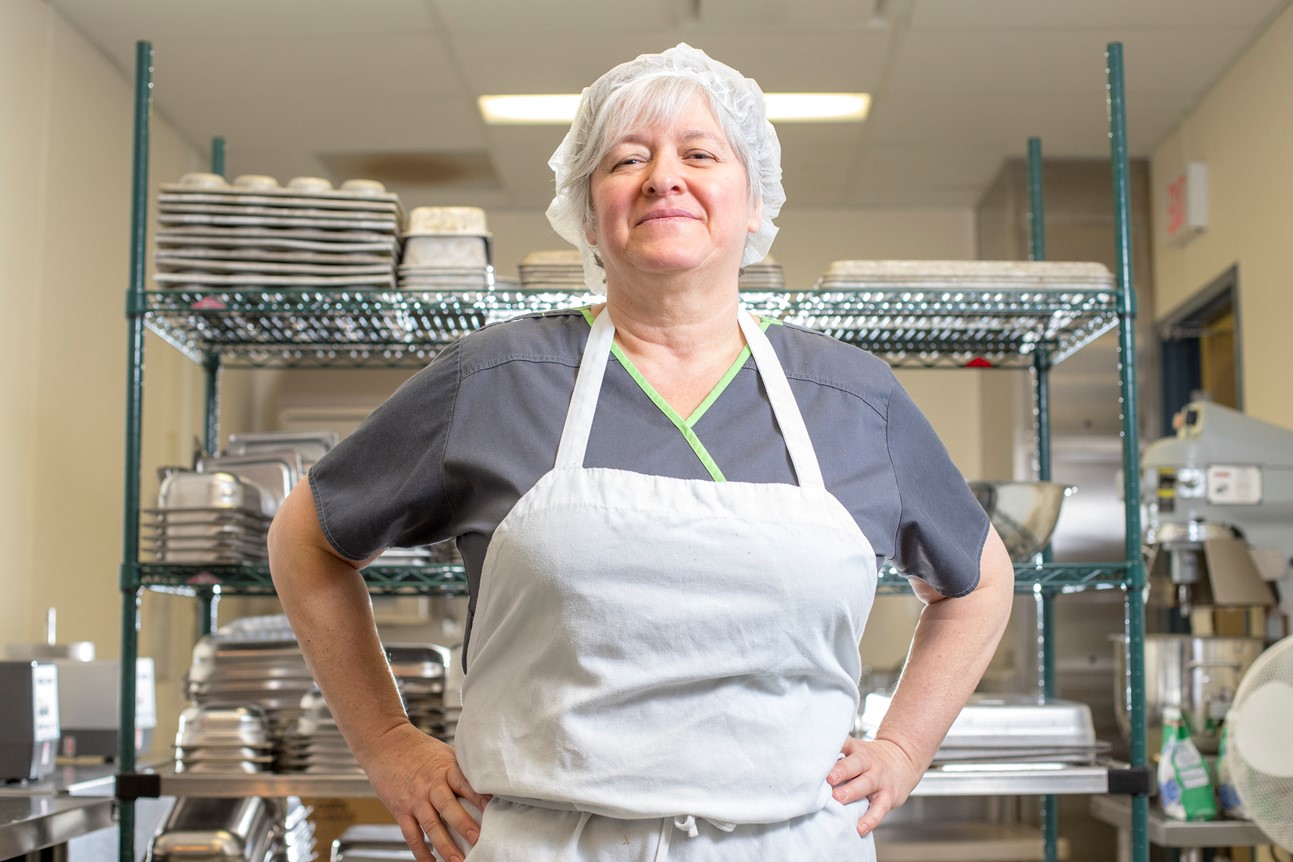 Meet Laurie Hutchings:
I work as a cook at the Kingsway Care Centre in Quispamsis.
In 2016, I experienced a repetitive injury and needed surgery on my wrist. After surgery, I got back to my duties in the spring of 2017.
Then I injured my shoulder on the same arm. The pain didn't get any better over time, and eventually I wasn't sleeping. I wasn't able to do my job, and it was really getting me down. My employer was accommodating, putting me on modified duties, but I found it wasn't helpful because I didn't have the kind of guidance I needed to get better. I really felt like I wasn't accomplishing anything, and I'm the sort of person who likes to put in a good day's work.
It was depressing.
In the fall of 2017 I had an MRI that revealed a ligament tear in my shoulder, and my doctor told me I needed to go to the WRC.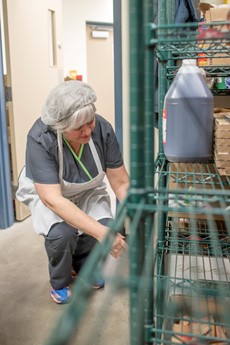 I was intimidated to go, but I have to tell you my experience there was amazing. The people at the WRC are so great, and you have a whole team around you. Everyone was nonjudgmental and very helpful.
It made all the difference to be doing an exercise and be able to talk to a physio about what I was feeling. Getting professional feedback and recommendations right away was wonderful. That kind of support had a huge positive impact on my healing.
My team really made me feel like they were my friends – they were invested in helping me get better. Since I'm a cook, I would get into the cafeteria in the afternoons and bake something. People would come from all over the centre to see what I was making. It was really fun.
I spent seven weeks at the WRC at the end of 2017, and then I did a gradual return to work. Someone was there to support me, and I was able to get back into the swing of things right away.
My burden is lifted, and I'm very grateful to be able to be productive at work again.