Recognition – How do you do it right?
November 21, 2018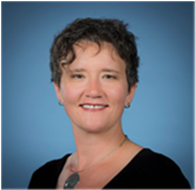 WorkSafeNB's Nancy Boutcher, assistant director of safety leadership, takes a moment to reflect on bridging the gap between health and safety compliance and a positive safety culture.
I've so enjoyed sharing my thoughts with you on how to rock it as a safety leader. By now, you know how important a trusting relationship is for creating a healthy, safe, and supportive workplace. You've practiced giving feedback to reinforce those critical behaviours you want to see and you've wrapped your head around how to give tough love in the form of discipline when it's necessary. If you're thinking that it still seems like it takes effort, then you're right. It does.
Safety leadership must be nurtured every day
I was giving a talk on safety leadership to a group of HR professionals when afterward, a gentleman in came up to me and said "Nancy, I just find that I have to always be on it – talking to the guys, reminding them of safety procedures and protocol." My response was, "Yes. You do – and likely always will." 
The topic may change, the behaviour you're trying to drive may change, but to lead with safety requires intention and commitment to find ways to send clear messages, give feedback, and stay connected every day to learn from those doing the work.
Now, where was I?
Recognition
Recognition is important in any workplace. Not just to encourage and support safe behaviours but also for work performance. Like discipline, recognition can be done right and it can be done very wrong. When positive recognition comes from a supervisor who is trusted, the impact is far more powerful.  
Here are some key things to keep in mind in order to recognize effectively:
Be specific about what the person has done that has resulted in your noticing
Move beyond statements like "Good job", "You did that well", "I liked what you did". This type of feedback is nice, but it leaves it to the person to figure out what exactly they did that was "good". For example, I was working with a group of supervisors once who said they wished they had more specific safety data from senior management. They wanted to know more specific information than simply being told that their accident rates were "good". One fellow said "General recognition, doesn't help me know what I should have my team keep doing. "Good job, means I have to assume or guess what we're doing that's making the impact".
Be consistent about what you recognize
Being a consistent leader is important. We lose credibility and trust if at one time we recognize someone for something and another time we correct them on it. Or if we walk around telling everyone they are great at everything all the time! It waters down the meaning and is unclear.
Keep it simple and personal
This one is SO important. Pizza parties and gift cards as rewards for positive performance are ok, but they don't result in lasting behaviour change or do much to improve workplace relationships. I was facilitating a session with a group of joint health and safety committee members recently, and I asked them to quickly jot down some ideas on what leaders could do to recognize their teams. In a minute or two, they came up with 20 items that included: post-it note saying thanks, job well done boards, offer help and encouragement, give positive feedback right away, handwritten card, customized and special gifts. Not a bad list after just a few moments of reflection! Ideas like this are simple and thoughtful.
Safety leadership is about driving critical behaviours and strong relationships through positive recognition. Be specific, be consistent, and be personal!
Keep at it every day. You got this!