Safety Leadership - Part 1
January 12, 2018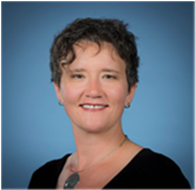 WorkSafeNB's Nancy Boutcher, assistant director of safety leadership, takes a moment to reflect on bridging the gap between health and safety compliance and a positive safety culture.
Over the past three to four years, WorkSafeNB has focused on creating a "positive safety culture" in New Brunswick. "Culture" has become a buzz word. Getting beyond the buzz words, I think we can all agree that we want to be part of workplaces that support our physical and mental health and prioritize our safety and well-being – in theory, a positive safety culture would provide such a place.
The big questions are "What does a positive safety culture look like" and "How do you make it happen?" "Where do you even start?" It can seem overwhelming. The obvious place most organizations rightly begin is with the Occupational Health and Safety Act. Ensuring that a workplace is safe and has health and safety policies in place is important. And it is the law.
I (and many researchers and consultants) advocate that basic compliance is not enough. Compliance does not in itself create a truly sustainable safety-driven business. Having safe equipment/materials and having binders of rules will not ensure that your teams consistently choose the safe behaviour when no one is watching.
A positive safety culture is based on valuing safety before all else.
When a positive safety culture exists, cutting corners on safety would feel terribly uncomfortable or unthinkable for a person. Leaders consistently ask "How will this decision impact the risk to my staff?" before they implement something and everyone does the safe thing even when no one is watching. A positive safety culture creates trust and empowers the organization and people to bring up safety concerns and solutions.
So what's the missing link?
Having leaders who are really good at people is the answer. Leaders who care about their team members as individuals, who are able to build and maintain trust, and who are able to influence people without threat or coercion are successful at creating long-lasting positive safety cultures.
Effective leaders are the bridge between compliance and a positive safety culture.
What a leader values will set the tone and focus for everyone else. What a leader does and says or does not do and say will send messages about what is really important to the organization. Whether safety takes a back seat to productivity, customer service or client satisfaction will depend on the leader.
It sounds like a lot of responsibility, doesn't it? Well, it is. With a position of authority comes inherent influence that must be understood and leveraged to ensure health and safety messages are clear, feedback will be willingly provided, positive behaviours are reinforced, unsafe behaviours are redirected, and team members feel supported, valued and protected.
The effort by a leader to create and maintain such an environment never ends.
While this may be overwhelming to a leader, it doesn't have to be. There is no magic bullet –  there is no complex report to read or write, no extra meetings to arrange. There is no "one big thing" that will solve all your health and safety problems. The biggest impact comes from the small things that leaders consistently do and say every day to reinforce the message that the well-being of their people will never be compromised.
This article is one in a series of articles on safety leadership that will be featured in E-News throughout 2018.