Announcement

We're going paperless for individual assessment rate notices
October 28, 2019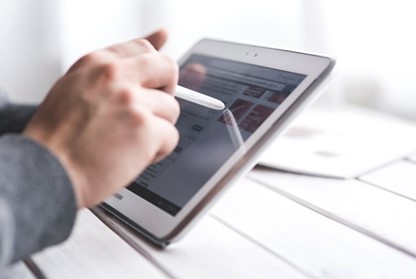 As part of our ongoing commitment to provide you with cost-effective, secure and timely service, we'll soon provide your 2020 individual assessment rate notices online through MyServices, rather than through mail.
To view your individual assessment rate notice, you will need to login to your MyServices account. While there, you can also access other helpful services, such as your cost of claims, secure email, assessment notifications and more. Your individual assessment rate notices will be available on MyServices by the end of November.
MyServices is one way WorkSafeNB is being more responsive to you while safeguarding privacy and reducing our carbon footprint.
Need help creating a MyServices account? No problem. Call 1 800 999-9775 (option 4), and we'll help you with access!
For now, this paper-free change only affects individual assessment rate notices and cost of claim statements. Employers will continue to receive their Form 100/Access Pin letters and Assessment Invoices through mail. 
Are you looking to further understand how WorkSafeNB sets assessment rates? Watch our short video.