News Release

Thank you for choosing to wear a mask
August 25, 2020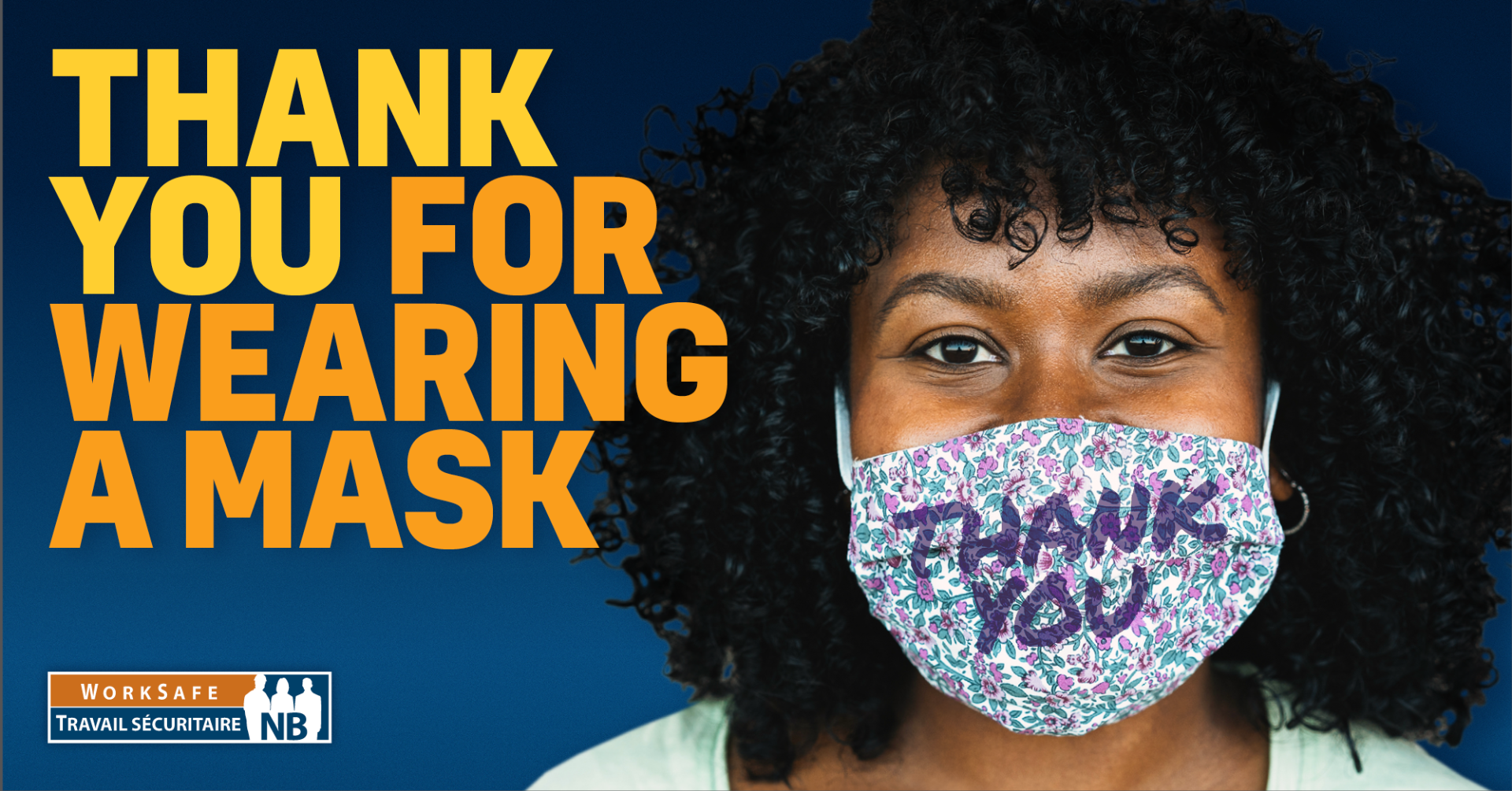 Although wearing a mask is not mandatory in New Brunswick, use of community masks is encouraged by public health. WorkSafeNB has created posters employers can download, print, and post in their workplaces. These posters thank customers for choosing to wear a mask.
We also invite you to share the message on social media:
Watch Dr. Jennifer Russel share how to properly wear community masks:
Wearing a community face mask is an additional public health measure people should take to reduce the spread of COVID-19. Dr. Jennifer Russell explains the basics of masks and how to apply properly.