Announcement

WorkSafeNB announces the 2020 Safety Stars
January 21, 2021
WorkSafeNB relies on the support and leadership of New Brunswick individuals and organizations to ensure healthy and safe workplaces in our province. That's why each year we recognize outstanding efforts of health and safety leaders through our Safety Star Awards.
WorkSafeNB is pleased to announce the 2020 recipients:
Greg Fergus, Irving Pulp and Paper Limited – nominated by Jennifer Murray
Tony Noseworthy, City of Moncton – nominated by Angela Allain and Laura Armes
McCain Potato Processing Technology Centre, Florenceville – nominated by Jason Laing
Greg Fergus​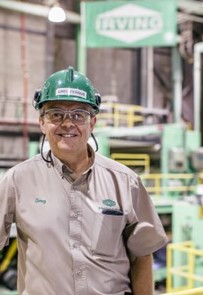 Greg serves as safety manager for Irving Pulp & Paper, a group of about 335 employees, in Saint John.
He moved into the role after being hurt on the job.
"It was an incident that could have been life altering for him. Instead, it was life changing," said his nominator Jennifer Murray.
Part of Greg's influence comes from his friendly and steady demeanour. Greg helps resolve any health or safety concern, no matter how little.
"He's very approachable. He has a way of calming people in stressful and sometimes intense situations," Jennifer said.
"He also works hard to create an open-door relationship with new hires and students. In turn, they often go to him with suggestions or questions," Jennifer said.
Greg's drive for safety improvement comes in many forms, particularly through carefully crafted documents, policies and procedures. Many of these improvements are so successful, they are shared with affiliate businesses.
Greg also values long-term planning and goal-setting, choosing and focusing on two to three key initiatives annually that drive safety awareness and culture change.
He educates by keeping things simple and relatable.
"He can advise one person to a few hundred people. It's impressive," Jennifer said.
Greg also watches for safety improvement both in and out of the workplace.
When COVID-19 hit, Greg ramped his 24/7 commitment. He educated whenever and wherever he could, helping store owners, mask wearers and social distancers understand the rules.
+++++++++++++++++++++++++++++++++
Tony Noseworthy
Tony serves as City of Moncton's occupational health and safety co-ordinator, overseeing safety for hundreds of municipal employees.​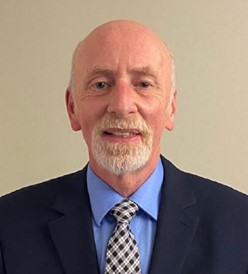 He has several years of knowledge and experience in safety, particularly in mining and government environments. This lets him give real-life examples to employees to engage them and foster the adoption of safer work practices," wrote his nominators Angela Allain and Laura Armes.
"Tony genuinely cares about people. He doesn't make assumptions. He takes the time to make site visits regularly and speaks frankly to get to know our employees and their challenges or concerns."
Even though Tony has only been with the City of Moncton since 2018, he has made a significant impact.
Tony has led multiple safety audits with exemplary results. He reports quarterly on lagging and leading indicators and supports his internal clients on meeting these objectives.
He has played a key role in co-ordinating and providing wellness and learning seminars for the city.
Since the onset of COVID-19, Tony has been part of the Command Centre management group that provides immediate response to a variety of transit safety concerns. The team ensures the right measures are in place for employees and the public.
"He has not only guided us through the maze of recommendations and changes, but has also supported us with equipment and supplies," wrote Angela and Laura.
 "He has integrity and exemplifies a true commitment to his profession."
+++++++++++++++++++++++++++++++++
McCain Potato Processing Technology Centre 
The McCain Potato Processing Technology Centre (PPTC) leads in safety through accountability, support and encouragement.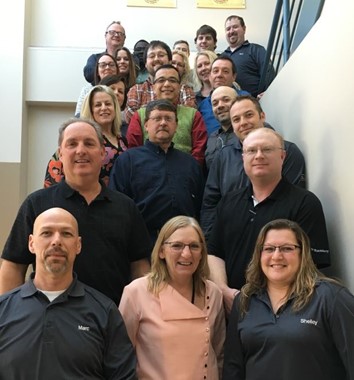 "Two-way, open conversation has always been a strong point here," said Jason Laing, the safety manager.  
"Management gives everyone a spot at the table to discuss safety – from daily start-up meetings and walk-throughs to JHSCs, programs and policies. And everyone knows if you see something say something, and let's do something about it."
This open and supportive culture also extends to contractors and visitors.
"Just like our staff, we want everyone coming in to be safe," Laing said. "All contractors therefore have a pre-job safety briefing."
McCain PPTC listens to and empowers staff. When COVID-19 hit in March, the decision to stay open or close was made by the employees and supported by the management team, 
"Management provided guidance when needed but stood back and empowered us to make our own decisions," he said.
"Once it was decided that we'd return, it was done with everyone working together, with a slow phased approach and ensuring open and clear dialogue throughout."
For accountability, McCain PPTC takes measurements, such as a total recordable incident rate of zero (we are very happy to be over 11 years incident-free, said Laing).

Its Key Elements of Safety program (9.48 overall, 10 being the highest possible score) is employee led. All staff members contribute to the program so they are all responsible and accountable for safety.
More recently, the PPTC developed a metric called preventative measure rate. "This tracks our behaviour observations system, inspection completion, corrective actions and "Caught in the Act" (CITA).
"We nominate people when they are doing something safe that is above and beyond their regular duties," Laing said.
PPTC also asks employees for one safety goal and one safety activity they would like to be a part of during the year. Examples include attaining first aid designation, joining the JHSC, making sure everyone goes home safe, and being part of a risk assessment team for new equipment.
The McCain PPTC truly exemplifies a collaborative team approach to safety, one that yields a positive and enduring safety culture for staff, families and the community.
+++++++++++++++++++++++++++++++++
We thank Greg, Tony and the staff at McCain Potato Processing Technology Centre for their passion and commitment, and congratulate them on their well-deserved recognition," said Douglas Jones, WorkSafeNB's president and CEO. 
"They are exemplary leaders and we honour them and all New Brunswickers who put health and safety first through innovation and support."
An internal committee selected award recipients from public nominations. Due to COVID-19 restrictions, the awards will be presented at a later date.