News Release

Where do we go from here?
October 19, 2023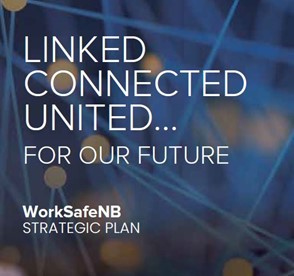 Our strategic plan, which has been in effect since 2022, is ending in 2024: How has it been working? Are you happy with our direction? Would you like to see any changes?
Tell us about your ideal WorkSafeNB. Your participation helps us build a better WorkSafeNB for all New Brunswickers.
Before you start, please take a moment to review our current strategic plan at people-prevention-integrity.ca. 
All responses are anonymous. We thank you in advance for sharing your valued experience and opinions.
Questionnaire closes on November 1.