News Release

Celebrating International Women's Day
March 8, 2019
On International Women's Day, we're celebrating the impressive contributions of women to our team.
Women represent 50% of our voting members on the WorkSafeNB board of directors. We're also proud to have women represent 55% of our executive leadership team.
This year we are profiling 5 women who work every day to support injured workers and partner with New Brunswick employers to make workplaces safer. We asked, "what does International Women's Day means to you?" Here's what they had to say:
A graduate of Ryerson University and University of King's College, Helen-Louise puts her attention to detail and great research skills to work as a senior policy analyst. Her enthusiasm is contagious and makes her a great mentor.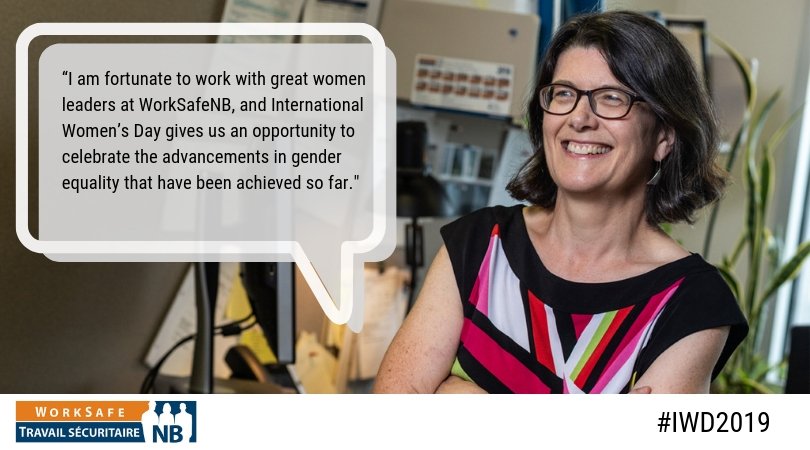 Helen-Louise also shared, "International Women's Day raises awareness of inequalities that still persist, and encourages us to work together to build a society where we all - women, men, and those gender diverse - have the same opportunities."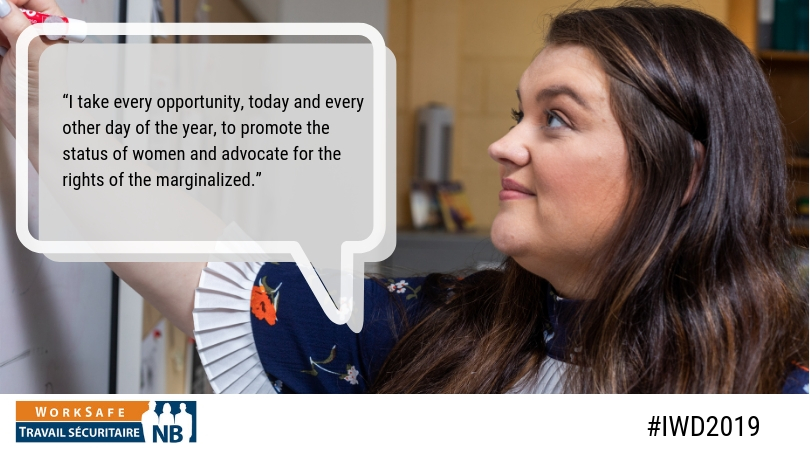 Stacey is a social worker as part of our work recovery team. Studying at Mount Saint Vincent University and the University of Windsor, Stacey joined the WorkSafeNB team in 2015. Stacey helps injured workers return to work by helping clients work through physical, functional and emotional barriers to return to work.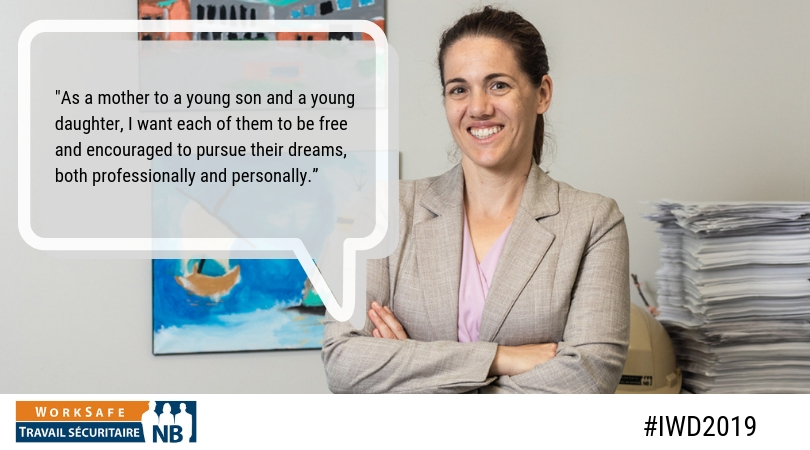 A graduate of the University of New Brunswick and Université de Moncton, Margaux applies her sharp eye for detail and passion for fairness to her role as information privacy co-ordinator.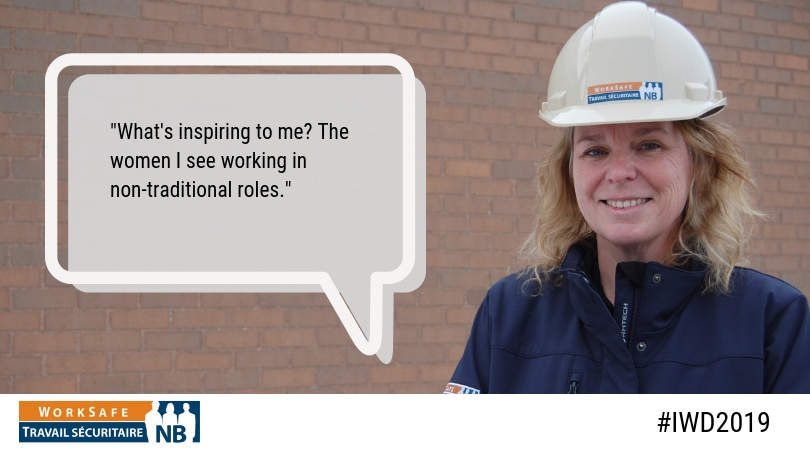 Jackie is a Canadian Registered Safety Professional. As a WorkSafeNB health and safety officer, Jackie partners with New Brunswick businesses to improve safety in the workplace.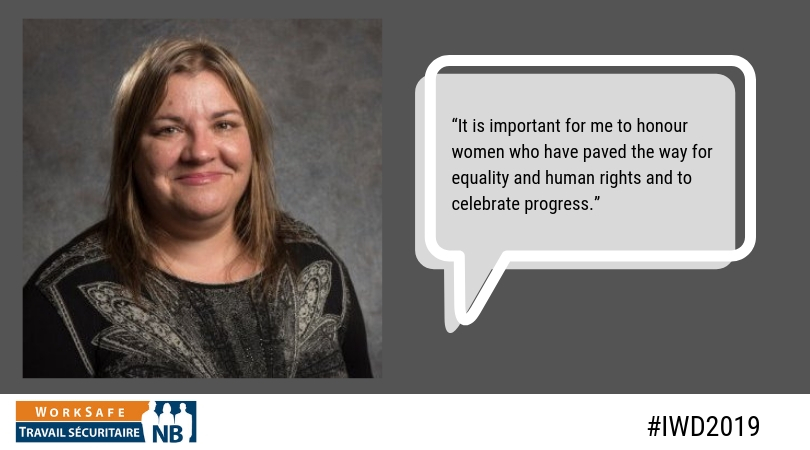 Haley is the executive director of Ability New Brunswick and acting chairperson of WorkSafeNB. Haley believes in community development and person-centered planning to ensure people can be as independent as possible and fully participate in our communities. The University of New Brunswick graduate sites Maud Lewis as a source of inspiration, "I recently attended the very powerful Maud Lewis exhibit at the Art Gallery of Nova Scotia. I stared through the door of her very tiny home which tells the incredible story of poverty, ability, and overcoming adversity. Maud lived with Juvenile Diabetes and had very limited hand dexterity. Yet every element of her art speaks to hope and possibility, even the bright flowers she painted on her stove."
Please join us in celebrating the professional and community contributions of women today and every day. Happy International Women's Day, from our workplace to yours!
For more profiles on our team, as well as WorkSafeNB news and updates, follow us on social: