News Release

The process to appeal a WorkSafeNB decision is changing
November 18, 2019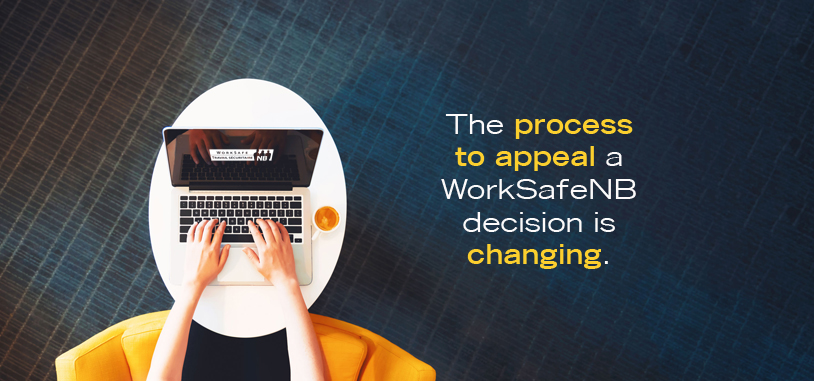 Decision Review Office (DRO) to review all decisions requested to go to appeal starting January 1.
If you disagree with a WorkSafeNB decision, you have the right to request a review of the decision and to appeal the decision made from that review.
The process to appeal a WorkSafeNB decision is changing. Starting January 1, WorkSafeNB's Decision Review Office (previously known as the Issues Resolutions Office) must review every decision when requested before an appeal can be filed to the Workers' Compensation Appeals Tribunal (WCAT).
This refers to any decision made on or after January 1, and excludes decisions under the Occupational Health and Safety Act.
In addition, all reviews by the Decision Review Office must be initiated by a worker or employer within 90 days of the original decision.
We know the decisions we make affect people's lives so we do our best to make sure every decision is fair and considers all the facts. Even so, there will be times when clients don't agree and a second, objective review of the decision can be helpful. The DRO helps ensure decisions were made consistent with legislation, policy, and the merits of the case.
The DRO operates independently of our case management and adjudication services, and is guided by impartiality. Trained in administrative justice through the Foundation of Administrative Justice, team members report directly to our Associate General Counsel and Corporate Secretary.
Workers and employers will have one year from the date of the DRO decision to appeal this decision to the WCAT. It is important to understand that an appeal to the WCAT cannot be filed without a decision from Decision Review Office.
This new process and 90-day timeline will help ensure workers and employers receive timely service. This helps New Brunswick's workers and employers move forward with what matters most to them – effective recovery or business continuity.
If you have any questions on the upcoming changes to the appeals process, please call 1 800-999-9775 or go to worksafenb.ca (review and appeal).