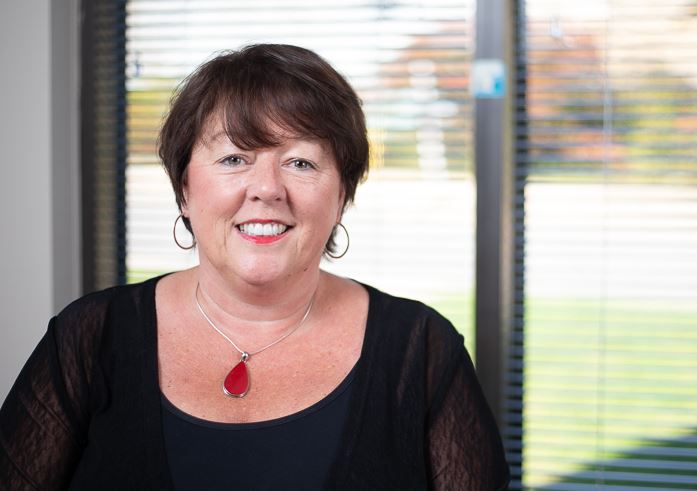 Cathy Bent, VP, Claims Management and Rehabilitation
With more than two decades as a senior leader in service, strategy, change management, organizational design and finance, Cathy joined WorkSafeNB to execute our goal of ensuring service excellence. In her role, she leads WorkSafeNB's efforts to leverage proven best practices, design innovative systems, modernize processes, and align the values and behaviours that instill a client-centred service culture.
Cathy joined WorkSafeNB from Service New Brunswick (SNB), where she was the regional director of customer care. In that role, she led 17 service centres in providing quality delivery of more than 350 wide-ranging services to New Brunswickers. She has further significant experience as a leader in the Bell Aliant group of companies, having held directorships there in project management and strategic alliances, as well as the roles of chief financial officer and vice-president of finance.