WorkSafeNB wants to remind the provincial workforce how to stay safe when working at heights. 
We've gathered all the information you need to ensure compliance with New Brunswick's fall protection legislation on this page. However, if you still have questions please call us at 1 800 222-9775.
Guidelines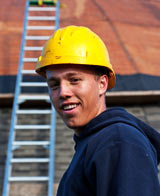 Hazard Alerts
Pocket card
Poster
Safety talks
RESIDENTIAL CONSTRUCTION
For additional information on fall protection, please visit the following websites:
Changes to legislation
Updates to fall protection legislation came into effect January 1, 2011. Designed to keep employees working at heights safe, the amendments are the result of several years of research, analysis, consultation and evaluation by WorkSafeNB and industry stakeholders.