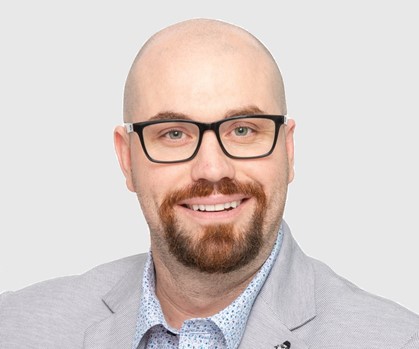 Adam Donnelly was appointed to represent employers for a five-year term on April 6, 2023.
An Area Regional Superintendent – Health, Safety & Environment at Redpath Canada Limited, Adam has extensive experience in underground mining & metals safety, specializing in shaft sinking and refurbishment, high-speed rapid development, and heavy civil and construction mining methods. Over the past 15 years, he has worked with renowned mining corporations across Canada, mentoring leaders and emphasizing the importance of the internal responsibility system (IRS) and field correction. Adam is also a valued member of the Mining Industry Human Resource Council (MIHR), serving on the Standing Committee on Skills, Development & Recognition (SCSDR) and as an Examiner Panel Industry Assessor for individuals pursuing their CMCP designations within their respected mining fields.
Adam holds a bachelor's degree from St. Thomas University, a Human Resource Management Diploma from Eastern College, and various health and safety, mental health, and human resource management certifications from recognized institutions in Canada. Originally from Jacquet River in northern New Brunswick, Adam enjoys spending summers at his beach cottage with his wife Kelsey and their two children, Grayson and Olivia.