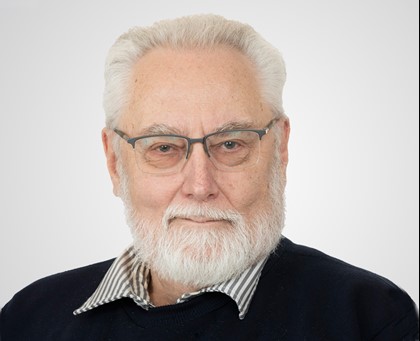 James Stanley serves on the board of directors as a worker representative. A lawyer, he brings with him 40 years representing the interests of workers before commissions, tribunals, arbitrations, appeal tribunals, boards and every level of court, including the Supreme Court of Canada.
Specializing in labour law, he worked from 2002 to 2011 as a solicitor/researcher and national representative for the Canadian Union of Public Employees in the Atlantic Provinces and British Columbia. He was also an instructor at numerous schools teaching topics related to workers' compensation and health and safety for employers, and employees and a partner in the law firm of Brown MacGillivray Stanley.
Stanley is a member of the Lily Lake Pavilion Board of Trustees and a board member of the Hatheway Trust. In the past, he has served as a member on the New Brunswick Electoral Boundaries Commission, a member of the board of trustees of the Campbellton Regional Hospital and chairperson of the local service district of Dalhousie Junction. He was also president of Local #3 of the Canadian Brotherhood of Railway, Transport and General Workers and a member of the executive of the Campbellton, Dalhousie and District Labour Council.
He lives in Saint John.