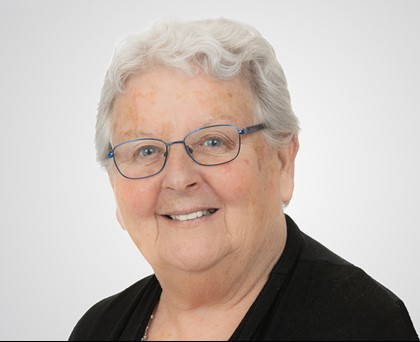 Donna McNeill serves on the board of directors as a worker representative.
She previously served on the board from 2001-2004. A retired nurse with a passion for return to work, McNeill was certified in both critical care and occupational health nursing. She was also an active unionist for more than 40 years, with experience in labour relations, negotiations, grievance and arbitrations and workforce adjustment.
Committed to community, McNeill has volunteered on the medical teams for Skate Canada, the World Curling Championship, Acadian Games, Saint John Youth Hockey, and Fundy Soccer. She has also demonstrated a passion for literacy, having volunteered for both adult and children's literacy programs, as well as Guiding, serving more than 15 years as a Guider for the Girl Guides of Canada.
She lives in Fredericton.